Week 16: 07-11 Jan. 2019
Dear all,
please find the updates and news for this week below.
1. Happy New Year!
Last week, we celebrated the new year altogether with a new year breakfast and some enjoyable activities. Below you can see some memories from that day. We hope to celebrate many more new years together and wish all of you a happy and prosperous new year!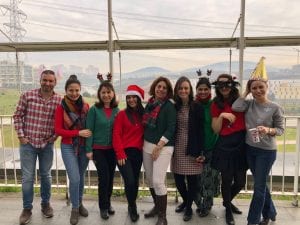 2. General Staff Meeting
Date: 09.01.2019
Time: 13.30-15.30
Venue: FEAS-G30
3. January Birthdays