Week 14: December 26-30
Dear all,
You can find the news and updates related to this week below:
1. Teacher Strand
i. Sessions of the Week
The final session of the "Assessment in the EFL Classroom" strand is scheduled for this week: "Assessing Different Language Skills". You may refer to the poster below for more information, and if you plan to attend, please contact Canan by e-mail by the end of the day.
2. Student Strand:
i. NEW YEAR CELEBRATION ACTIVITIES FOR CLASSROOM USE
Dear all,  
 It is that time of the year to say goodbye to 2022 Here are some activities for those who would like to enjoy the new year's spirit and have some fun with their students:
New Year's Classroom Activities*
1.Write New Year's Resolutions: This Year, I Will…
Ask students to reflect on
One thing they would like to try
One thing they want to become better at
One bad habit they would like to break
One way that they could be kinder
After students complete their resolutions, you can ask: which resolution do you think will be hardest to keep? Why? What steps can you take to ensure you stick to your goals?
Feel free to get your students to post their resolutions on the Christmas bulletin board on ScOLa 320.
2. Make a happiness jar
Use a large plastic jar and keep a supply of note paper nearby. Students can write down moments that make them happy at home or at school in 2022 and place them in the jar.  Read a few each day, or at the end of the week before dismissal. You can also read them during breaks!
3. Learn About New Year Celebrations Around the World
How do people around the world ring in the New Year? Have your students do some research to find out. They can follow these steps:
Choose at least two countries and research their New Year's Eve traditions.
Take notes on how people in each country celebrate New Year's Eve. Do they eat a particular food? (People in Spain eat 12 grapes at midnight to ensure 12 lucky months ahead). Do they follow a ritual or take certain actions?
Explain the meaning behind the foods they eat or the actions they take. Are they hoping for wealth, good luck, a long life, or a fresh start?
Invite students to report their findings to the class. Alternatively, have students write a paragraph comparing New Year's traditions in two countries. Or have them compare their family's traditions with other students in another country.
May all your wishes come true in the new year,
Happy new year!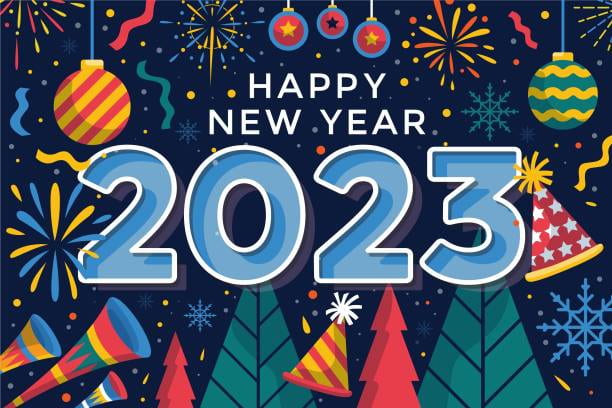 *References
 https://www.hmhco.com/blog/classroom-new-years-activities-for-students
https://aroundthekampfire.com/2015/12/5-fun-new-years-activities-for-the-classroom.html