Week 10: April 18-22
Dear All,
Please find the news and updates for this week below:
1. Common Time Professional Development Sessions
a. Last Week's Session
Last week, Nurgül Keskin gave a session where she shared her experience of a B1 level speaking project. 3 instructors attended the session, and they discussed some practical ways of using Flipgrid to improve students' speaking skills.
b. This Week's Session
This week, ScOLa Reading Club will have its sixth meeting where the group will read and discuss about human aggression.
c. Next Week's Session (pre-task required)
Next week, our colleague, Can Danışmant, will give a session on running a flipped classroom in the context of hybrid teaching model. The participants will assume the role of students and be given a flipped task before the session. By the end of the sample Portuguese lesson, the participants will be asked for their reflections and exchange ideas. All in all, are you ready for a challenge in a language you have no clue about? You are all invited!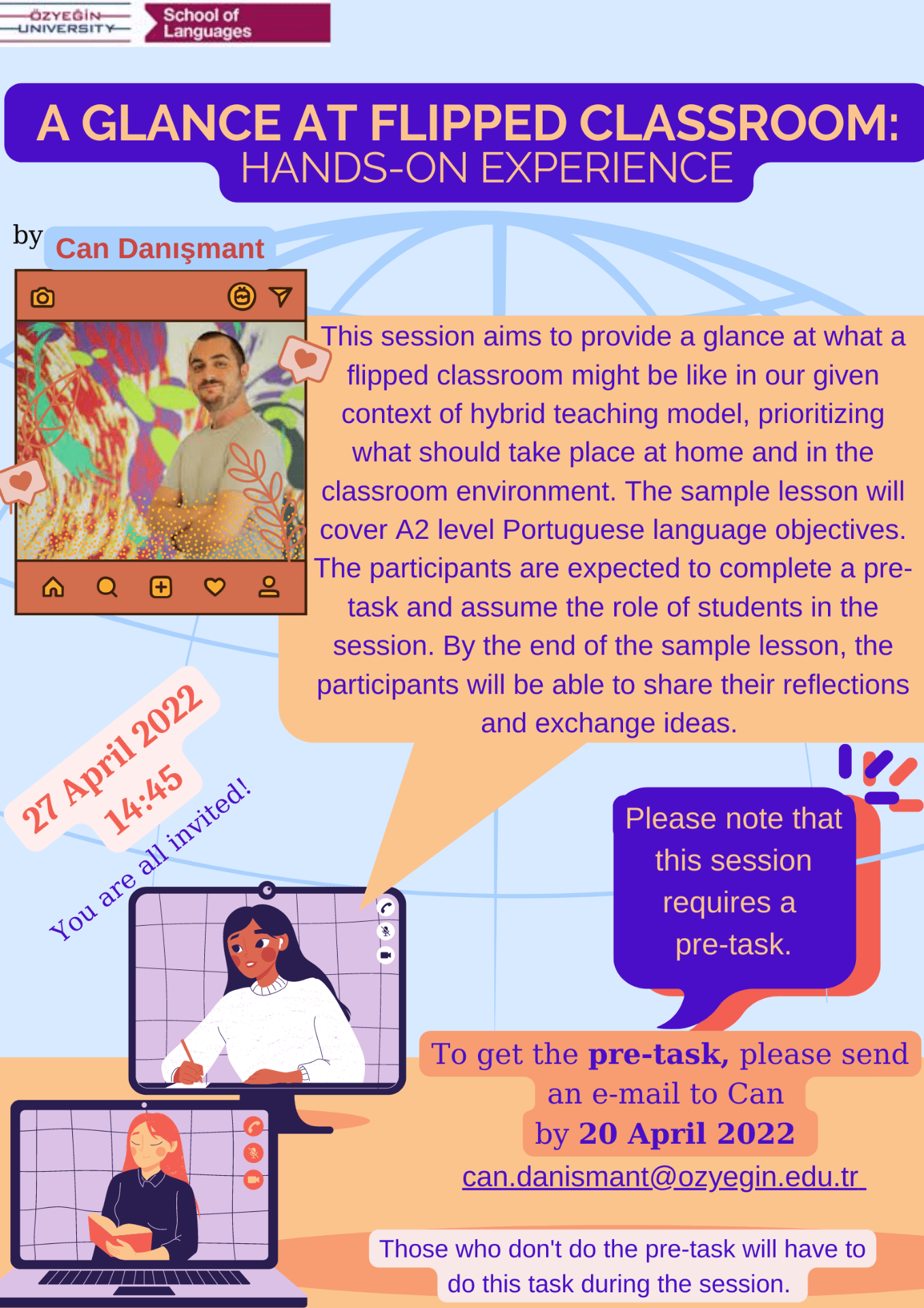 2. Student Development Sessions
This week, Wioleta Wenclawek is going to give a session on "Tips and Tricks on How to Improve Fluency in Speaking" on Wednesday, April 20, between 14:45-15:35. You can see the session poster and details below.
Please encourage your students to attend this session.
2. Study Center
Due to the changes in some of the instructors' schedules, there has been a need to update the Study Center Poster. Prep students have been informed about the change through our LMS page: ScOLa Extra-curricular Activities page. You can find the new poster here:
2021-22 Spring – Study Center Poster – UPDATED April 18
Please inform your students accordingly.
Have a great week!