WEEK 12: 9-13 December
1. Common Time Professional Development Sessions
You can find the details of this week's sessions below:
DATE & TIME& VENUE

TITLE

PRESENTER

BRIEF INFO

12.12.2019 09:00-10:30
ScOLa 314
Reading club
Kezban Altuntaş
 Reading text: Cooperative Learning and Conflict Resolution: Essential
21st Century Skills by David W. Johnson and Roger T. Johnson
Please send an e-mail to presenter by Wednesday if you would like to attend this session so that  she can make the necessary arrangements.
2. Invited Speaker: Tanfer Dinler
As you know, Tanfer Dinler, an entrepreneur and a change-maker, met ScOLa on with ScOLa team on 29th August. However, this was only the Prep Group as the others were on holiday. We would like to inform you that Tanfer Dinler  volunteered to come back meet the all ScOLa team and his talk will be today at 09:40 in the forum area. The talk will be open to everybody-not only to the teachers who missed it in August.
You can find some photos from the previous event and the detailed information about Tanfer Dinler below: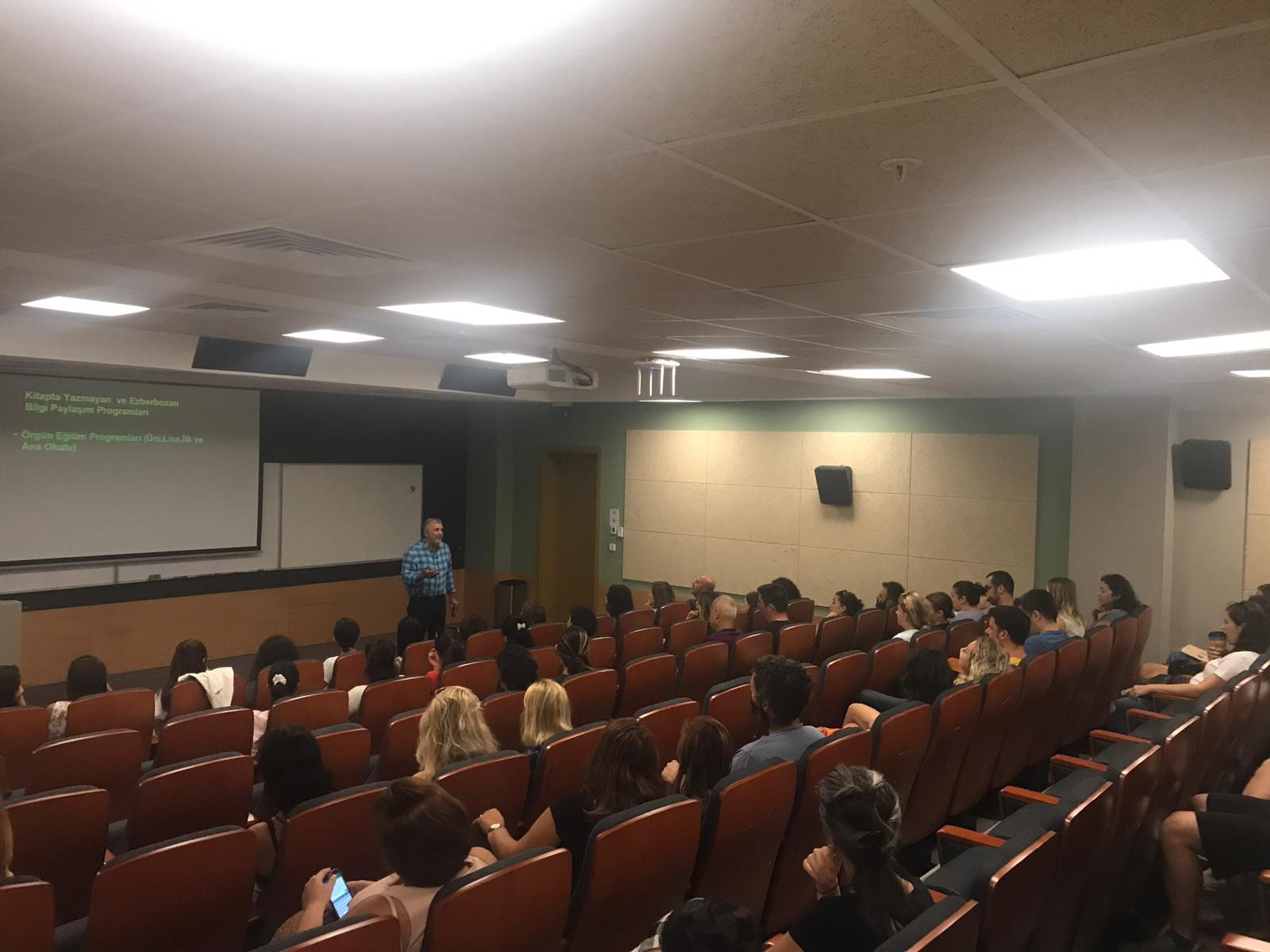 Tanfer Dinler, Traktörünü Satan Bilge
Tanfer Dinler "Çiftçi" ve 28 yıldır İstanbul Üniversitesi'nin yanısıra farklı üniversitelerdeki genç girişimcileri yetiştirmekle kalmayıp onların projelerine doğrudan destek veren bir "Sosyal Girişimci"dir. Yüze yakın ülkede çalışmalar yaptığı bilinen Tanfer Dinler, uzakdoğu ülkelerindeki deneyimlerinin ışığında hizmet veren bir "Düşünce Yönetmeni"dir.
Farkındalık ve düşünce yönetimi, etkin kişisel yönetim ve liderlik konularında şirketlere eğitim vermektedir. İnsanların yanısıra bitkileri ve hayvanları da yetiştiren "Çiftçi" Dinler; köy köy dolaşarak yarattığı kolektif bilinçle çiftçiler ve köy kadınları için katılımcı projeleri hazırlamakta ve yaşama geçirmektedir. Tanfer Dinler, AB ülkelerinde eşdeğeri olmayan Tarım Sigortaları Havuzu TARSİM'in yasa hazırlayıcısı, sistem kurucusu, isim babası ve mimarıdır. Mevcut edinimlerinin tamamını eşiyle birlikte kırk yıldır yürüttüğü köy çocukları eğitim projesi için kullanan Dinler, binlerce köy çocuğunun yaşama tutunmasında da anlamlı bir rol üstlenmiştir.