WEEK 12: 11 – 15 Dec. 2017
Dear all,
here are this week's news and updates:
1. Common Time Developmental Sessions:
As you know last week we had two sessions: 'Teaching vocabulary in context' by Halil İbrahim Gündüz and 'Lesson planning' by Gulcin Cosgun. They were fruitful in the sense that the participants had the opportunity to share activities or ideas to be used in their teaching. This week Gulcin Cosgun will be giving the same session again on December 14, Thursday at 09.00 in 220.
Please send an e-mail to gulcin.cosgun@ozyegin.edu.tr by Tuesday 16.30 if you would like to attend the session.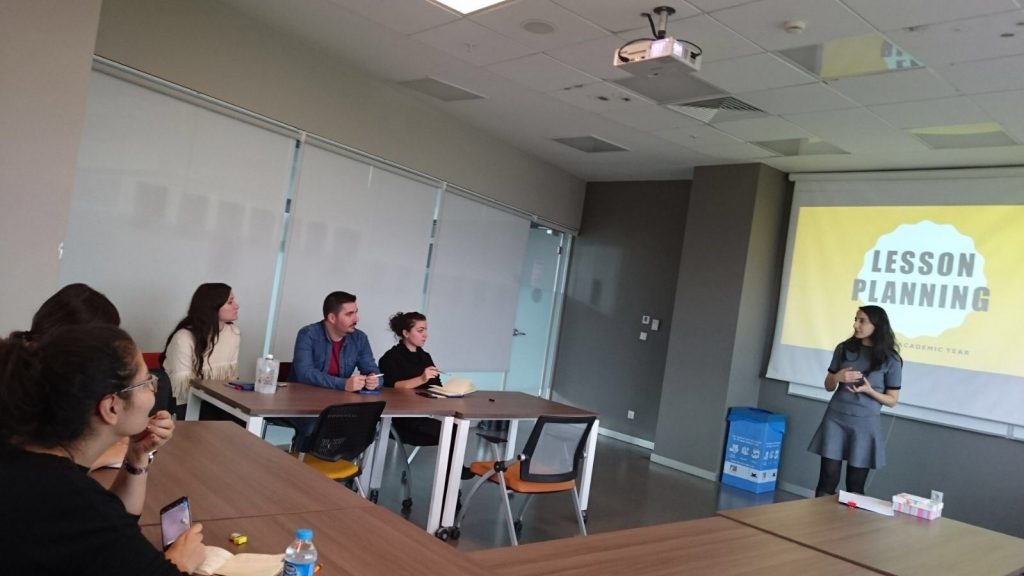 2. ScOLa Conference Call for Papers
Dear Colleagues,
Özyeğin University's School of Languages cordially invites proposals for its inaugural conference. For this ELT conference, which will take place on 26 May 2018, we would like to provide opportunities for participants to reflect on their everyday practices in language teaching. The conference is guided by the following inquiry: as we try to keep up with the changes in education, we may believe that we are doing the right things, but are we doing those things right?
We invite papers which engage with ELT teaching and professional practice; in particular, we welcome papers focussing on the concepts of effectiveness, efficiency, and efficacy in the following areas:
• Learning and Teaching
• Curriculum
• Assessment
• Personal and Professional Development
• Management
We look forward to fruitful exchanges of research and experience, and lively discussions of challenges and effective results in these areas.
Following the conference, delegates are encouraged to submit papers based on their presentations for publication. Accepted papers will appear in e-proceedings.
For further information, please visit our website: http://scolaconference.ozyegin.edu.tr/
With kind regards,
The Organizing Committee
Deadline for abstract submission: 15 January 2018
Notification of acceptance: 5 February 2018
3. Eaquals Teacher Award Scheme 2018
Please find the announcement ıf the EAQUALS below:
We are thrilled to announce that applications are now open for the first Eaquals Teacher Award, which was announced at our member meeting last month in Malta.
Eaquals recognises the hard work and dedication required to be an outstanding teacher. The Eaquals Teacher Award was created to honour exceptional language teachers at all levels and in all contexts.
The main aim of the scheme is to promote and disseminate good practices in language teaching, to foster a culture of sharing and to appreciate those dedicated to the language teaching profession.
The winner of the Eaquals Teacher Award will receive:
* €1,000 cash award
* FREE registration, travel and accommodation to attend the 2018 Annual Conference
* A profile report in the Eaquals newsletter
* An article report in the Eaquals blog
To help you promote the scheme to your teaching staff, we have created a promotional poster, which you can download here to display in your school.
Full details of the award, including criteria, and how to apply can be found here.
We wish you the best of luck in applying for the award!
Have a great week,
TLDU